HarFinBow Consulting Inc. (HFBC)
Bruce Macdonald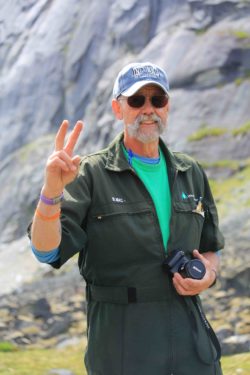 HarFinBow Consulting Incorporated in 2003 to facilitate the transition of Commercial Rotary Wing operations in Canada and abroad with the changing evolution of the regulatory systems and requirements; including but not limited to - OH&S, Heliport Security, Heliport Criteria Development, ERP's, Risk Matrix Analysis and ISO / OGP audits. Forty-Three plus years of experience and over 16,400 hours Pilot in Command on both single and multi-engine helicopters combined with accounting, business planning and marketing background has developed a deep base of knowledge within the aviation fraternity culminating in a unique blend of operational, technical and safety skills.
HarFinBow Consulting is a trusted Organisation that has been working closely with QualaTech Aero Consulting Ltd. since 2010 on assorted projects with numerous Clients. QualaTech would not hesitate to recommend HarFinBow Consulting. When working with QualaTech, Mr. Macdonald is assumes the functional position of Rotary Wing Operations Specialist.
For further details on HFBC please contact:
Mr. Bruce Macdonald. Phone: 1-250-240-1508 or email: hfbcl@shaw.ca.