QualaTech Aero Consulting Ltd. is meeting the challenge in:

Safety Assurance & Safety Risk Management;
Quality Assurance; and,
Safety Promotion - Education & Training Assurance.
The above areas encompasses a host of sub-services such as Human Performance, Training, Change Management, etc.
What sets QualaTech apart, is that we are "hands-on" and highly involved with our Clients. Not only do we provide the advice and service our Clients need, but we support them during all stages of work, including pre and post project completion.
Small enough to ensure total Customer Satisfaction in both Quality and Service, we provide global experience and connections in unique and diversified fields. QualaTech provides a comprehensive range of specialized Consulting Services as a complete package.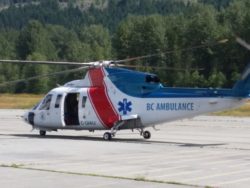 Before Safety Management Systems and Quality Assurance (QA) Regulation in Canada for some Certificate Holders, QualaTech was providing aviation organisations, inclusive of Airport, Maintenance, Flight and Manufacturing Organisations, comprehensive SMS and Quality Assurance Programs (QAP) that were based on the early requirements of the ICAO, ISO 9000 and AS 9000 Standards. Today QualaTech is a strong advocate for 'Beyond Minimum Compliance' (BMC) and is a recognised leader in SMS, Quality Management Systems (QMS) and Risk Management.
QualaTech builds and provides customized robust SMS and QA Programs that reflect the intent of the ICAO Annexes in conjunction with other requirements such as ISO and QMS Principles. QualaTech provides formal training to Clients, ensuring that they are conversant, competent and effective in managing their SMS and QMS. SMS can only operate effectively in aviation alongside that of an effective QMS.
QualaTech provides focused capability in the operational environment in:
Safety Management System (SMS) - development and implementation.
Safety Assurance.
Quality Assurance & Auditing.
Safety and Quality Management.
Training in Safety, Quality, Human Factors.
Human Performance, and much more.
Pictures of Interest
QualaTech's Services focus on employee involvement because Safety, like Quality, is a more readily achieved goal if it is integrated into daily operations as a shared responsibility. Our Consultants gained their experience throughout the course of their careers, during many an operational assignment; which includes but is not limited to the following:
SMS for Victoria International Airport.
Safety Management training and implementation (various clients).
Leading a European Commission team for four years, to audit and monitor the implementation of a new air traffic management system for the six Central American Republics.
Operations and Director of Maintenance for Rotary and Fixed Wing Aircraft.
Pre-certification Safety Audit of six International Airports in the Dominican Republic.
For a comprehensive listing please request via email - thank you.
"Keith Green and his Company QualaTech Aero Consulting Ltd., are the gurus of modern Safety Management in the aviation and airport world."

Andrew O'Brian, General Director & CEO, Aerodom
Download QualaTech Work Accomplishments & Bio.